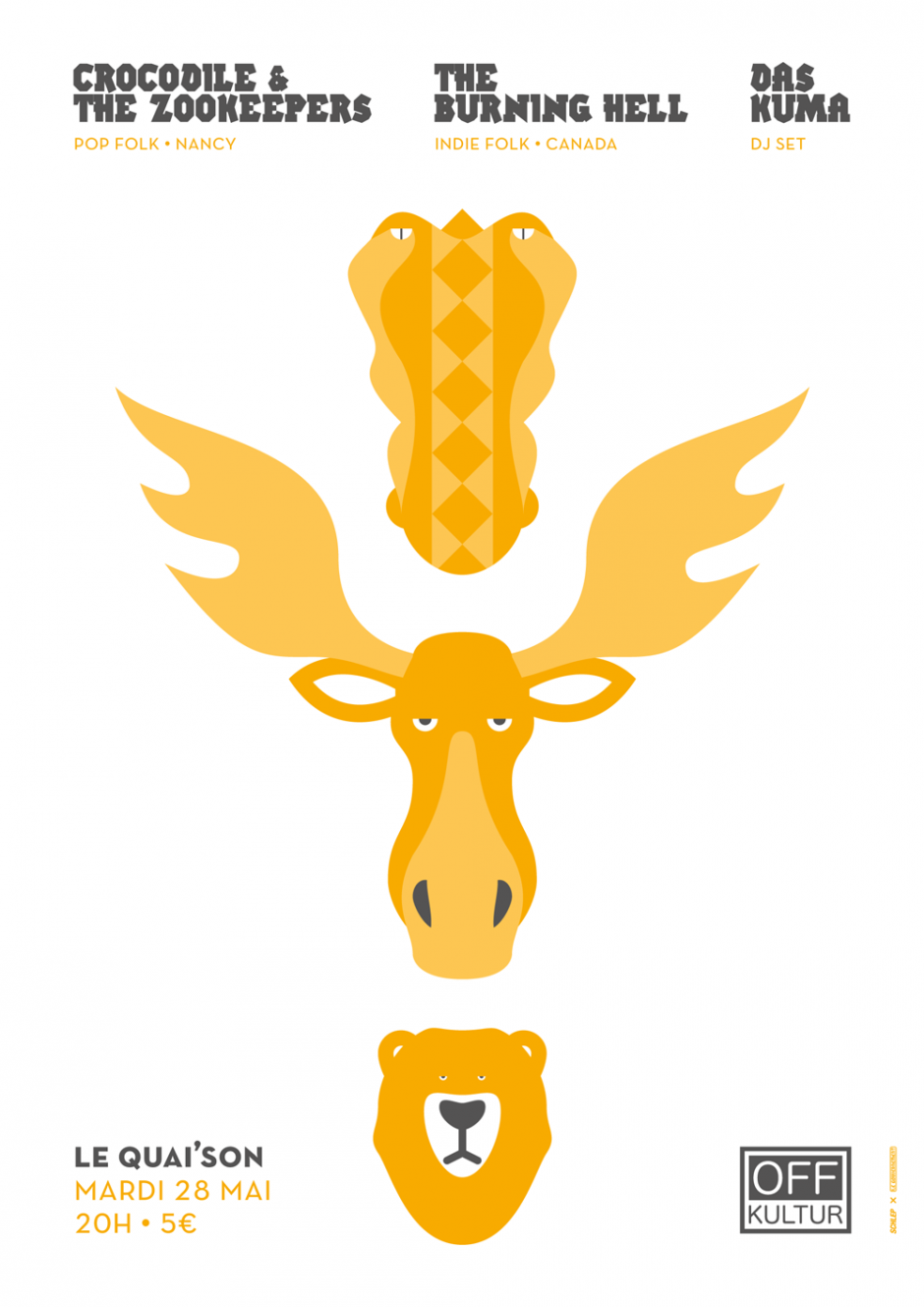 /// THE BURNING HELL ///
—- "The Burning Hell, c'est I'm From Barcelona, version Canada !" (Amazinglyblog)
—-"La voix très grave de Mathias et les instruments qui l'accompagnent font que ses chansons vous donnent envie de danser et de sautiller partout. Un rappel a été vivement réclamé avec beaucoup d'insistance! (…) C'était la folie, tout le monde s'est levé, a dansé. C'était très chouette! On aurait dit une session acoustique privée."
Basé à St John's, Terre-Neuve au Canada, The Burning Hell a fait plusieurs fois le tour du Canada et de l'Europe depuis 2007. Ils sont reconnus pour leurs shows hyperactifs et leurs paroles caustiques mais sincères ; ils croient en effet que des chansons parlant de l'inéluctabilité de la mort peuvent aussi être drôles et dansantes. En 2012, The Burning Hell a battu un record du monde en jouant 10 concerts dans 10 pays en moins de 24h, tout en enregistrant durant le même été leur nouvel album « People ». Le groupe n'est pourtant toujours pas fatigué et 2013 continuera à être remplie de nouveaux défis ! Au Canada, The Burning Hell sont signés à Weewerk (Great Lake Swimmers), et en Europe à Rough Trade (Arcade Fire, Jenny Lewis).
/// CROCODILE & THE ZOOKEEPERS ///
Toute jeune formation nancéienne, Crocodile & The Zookeepers, s'annonce comme un groupe très prometteur. Après seulement quelques mois d'existence, le groupe multiplie les concerts avec notamment une prestation remarquée à l'Autre Canal en première partie de Baltazar le 22 mars dernier. Crocodile & The Zookeepers c'est avant tout Clémentine, jeune chanteuse et guitariste au timbre de voix particulier, doux et entêtant. Elle est accompagnée de ses musiciens : Loann (guitariste), Blanche (percussions) et Nicolas (basse). Ils proposent déjà quelques compositions originales qui ne demandent qu'à être découvertes.
/// DAS KUMA DJ SET ///

Lancé en février 2012, le webzine Das Kuma souhaite faire la différence en se démarquant et en affinant toujours un peu plus ses choix et sa ligne éditoriale. Mixtape, sessions vidéo, découvertes, et l'envie de ne privilégier que le partage et la musique. Ici, pas de perte de temps à parler de ce qui nous déplait, il y a suffisamment de choses qui nous ravissent en régional et à l'international. Pour cette soirée au Quai'son, Das Kuma sera aux platines et vous propose de venir apprécier une programmation à son image : fraiche, pointue et accoudée à la portière. Das Kuma organise en partenariat avec Musiques Volantes deux soirées par an aux Trinitaires (Metz).