CASCADEUR (Solo/Piano)
Il y a un an, Cascadeur remportait la Victoire de la Musique de l'Album de Musique Electronique.
Hors tournée, et pour la première édition du Festival Off Kultur, le musicien masqué nous fait l'honneur de venir jouer dans la magnifique Basilique Saint-Epvre à Nancy !
Outre leurs lignes mélodiques bouleversantes, les chansons de Cascadeur sont autant d'invitations à dévaler un toboggan invisible et à surfer au gré de leurs modulations enchanteresses entre rêve et réalité.
Cascadeur se produit toujours maqué ou casqué et jamais le public n'apercevra son visage, la notion de mystère faisant partie intégrante de son personnage et de sa musique.
Site officiel
Facebook
Vidéo : Ghost Surfer
Vidéo : Into the Wild
---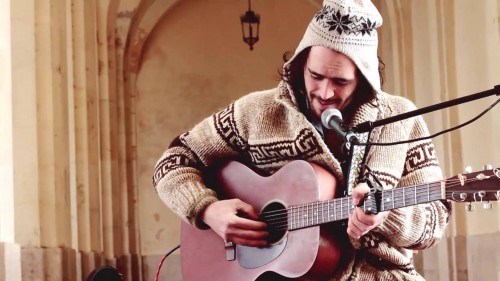 THE WOODEN WOLF (indie-folk)
Pratiquer la lenteur, le dépouillement, prendre le temps du silence, jouer avec l'expire et l'inspire, la pulsation du souffle dans le micro, voilà la vraie puissance de Wooden Wolf.
En plus d'un sens raffiné des ambiances troubles, il possède une voix parfaitement amochée et puissante pour incarner des chansons qui prolongent le Jura jusqu'aux Appalaches.
Facebook
Bandcamp
Vidéo : She is like a song
Vidéo : Your drinking Shoulder