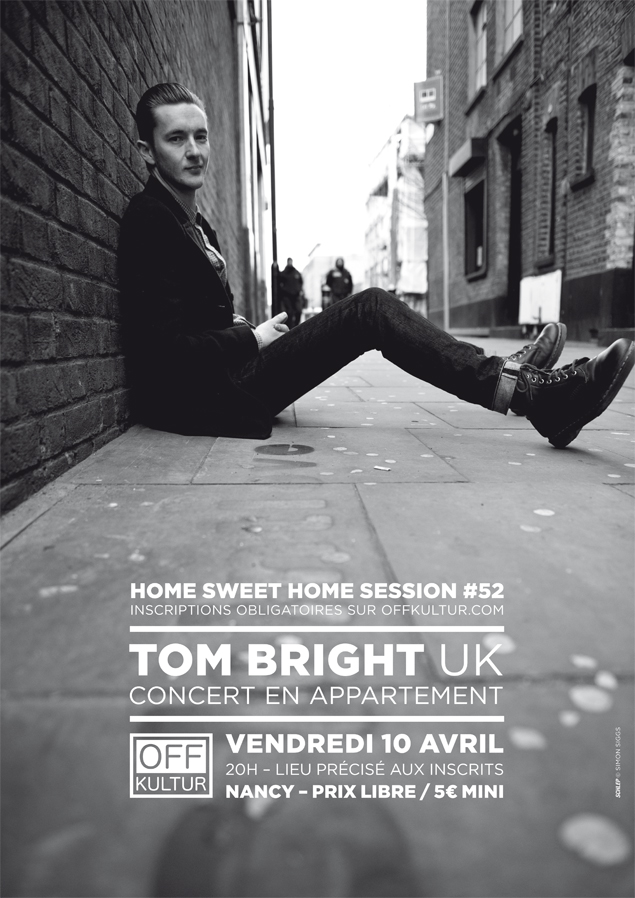 /// TOM BRIGHT (UK) ///
Tom s'est installé à Londres en Janvier 2013 et a décidé de sérieusement pousser sa carrière musicale. Seulement accompagné de son sac à dos et de sa guitare, il a alors commencé à jouer le plus souvent et au plus d'endroits possibles, parfois jusqu'à 6 concerts par semaine, en continuant d'assurer son job dans un restaurant.
En Avril 2013, il a joué pour une soirée organisé par To Kill A King, quelques mois plus tard il a joué avec Glen Matlock des Sex Pistols pour un show télé.
Il reçoit les louanges de Johnny Marr des Smiths, John Squire des Stone Roses et Mick Jones de The Clash (qui a récemment filmé Tom Bright sur scène avec son iPhone) et ont tous signé sa guitare comme marque de soutien à sa carrière, et il semblerait qu'il y ait maintenant pas mal d'attente et d'excitation à l'idée d'entendre les futurs morceaux de Tom. Armé d'une détermination en acier, de sa voix forte et unique et de ses chansons originales, Tom a tout pour charmer.