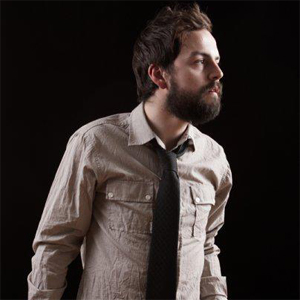 Le cœur rempli de passion et la tête pleine d'histoires, le poète punk de Toronto Rob Moir continue de produire une musique plus que jamais unique. Dans la continuité d'artistes intemporels comme Bruce Springsteen et Jeff Tweedy, les chansons de Rob sont provocantes, simples et honnêtes.Il a partagé la scène avec des artistes alt-folk de renom comme Frightened Rabbit, Frank Turner et Neko Case. Avec des concerts solo au NXNE 2011, CMW 2013 et des tournées couronnées de succès au Canada, Europe, Angleterre et aux Etats-Unis, Rob a prouvé son habilité à capter l'attention de publics dissipés avec ses représentations intimes auxquelles il ajoute une pointe d'humour. Continuellement sur les routes, il s'est patiemment construit une solide base de fans aux quatre coins du monde.
Rob Moir – Places To Die (Before You See The World)
Rob Moir – Cold
Site officiel / Facebook / Soundcloud
---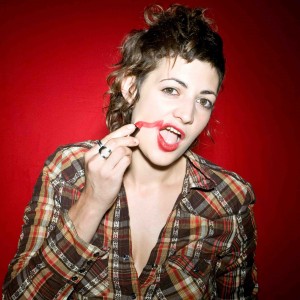 MeLL est joueuse. Pour preuve, elle fait ses premiers pas de chanteuse suite à un pari. Pas commun comme début. Elle n'est pas du genre à faire comme tout le monde… Son premier album « Mon pied en pleine face », sorti en 2003 sur le label indé And Music, donne le ton. On l'aura compris : elle fait ce qu'elle veut et c'est tant mieux. Elle crée même un nouveau genre artistique « la chanson décoiffée » : un rock à mèche folle, pas très loin du punk alterno et de la chanson française, aux textes ciselés et incisifs. Elle s'attache la fidélité d'un public grossissant qui voit en elle un électron libre rafraîchissant, étonnant, détonant. Son franc-parler et son attitude rentre-dedans séduisent Christian Olivier des Têtes Raides qui n'hésite pas à collaborer le temps de deux albums dont « Western Spaghetti » – produit par Toby Dammit (ex-batteur d'Iggy Pop) Elle se renouvelle, se réinvente et se met en danger pour le bien des oreilles d'un public forcément accroc. Alors elle repart pour un nouvel opus « Relation Cheap ». L'ombre des sixties plane dans la voix. Les boîtes à rythmes un peu débiles sonnent eighties. L'écriture est désinvolte et la légèreté est dans l'auto dérision et la prise de hauteur. Elle nous emmène dans les méandres d'histoires bas de gamme – celles où l'on se ment, où l'on se rate, où rien ne se passe comme on veut. Elle se moque des relations légères, vécues comme le reste de notre époque, rapidement et sans état d'âme, de la surconsommation d'amour, et de tout ce qu'on jette : les relation(s) cheap.