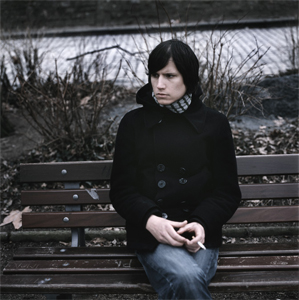 Rivulets, c'est le nom de scène de Nathan Amundson, un songwriter originaire de Denver, Colorado. Il enregistre des albums depuis 1999 et a collaboré avec, entre autres, Alan Sparhawk et Mimi Parker (Low), Bob Weston (Shellac), LD Beghtol (The Magnetic Fields), Chris Brokaw (Codeine) et Jarboe (Swans). Un folk sombre, minimaliste, mélancolique, fragile, mis à nu, porté par une voix blanche, mais qui reste lumineux, quelque part entre Nick Drake, Elliott Smith ou Mark Kozelek.
"Nathan Amundson le leader de Rivulets nous offre le temps de 11 chansons la possibilité de ressentir la mélancolie profonde et palpable qui se dégage d'un album quasiment parfait dans son genre, de saisir profondément l'émotion, emprunte de sacré, qui s'en dégage. Car ici la musique prend l'aspect d'une sorte de folk de cathédrale avec une reverb perpétuellement présente qui donne à l'ensemble une profondeur de champ incroyable. " -benzine-
---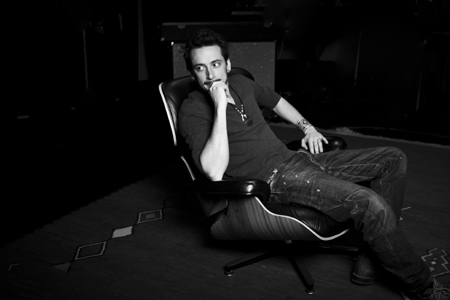 Originaire de Nancy, Incredible Polo artiste multi-facettes, est avant tout un compositeur autodidacte. Seul sur scène mais pas vraiment seul dans sa tête il foulera jusque 2013 les scènes françaises du Nancy Jazz poursuite, le JDM d'hiver aux côtés de The gladiators et The Subs, et effectuera les premières parties de groupes comme Sollilaquist of sound, Odissea, Kenny Muhamad ou encore Taylor Mc ferrin pour le Human Beatbox Festival à la Vapeur. Il finalisera son projet solo à New-York pour une dizaine de dates… Aujourd'hui, accompagné de trois musiciens, il compose toujours sous le nom de "Incredible Polo" une musique riche, éclectique et atypique. Proche de Son-lux, Little dragon ou encore James Blake, il sort en mai 2015 son nouvel EP intitulé AGES.
Site officiel / Facebook / Bandcamp