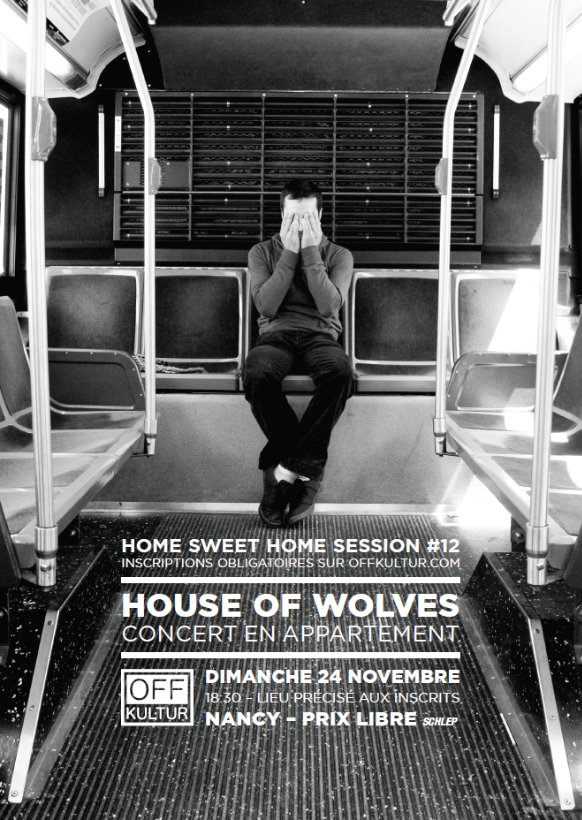 House Of Wolves est le projet de l'Américain Rey Villalobos, songwriter basé à Los Angeles, où il est né d'une mère d'origine italienne et d'un père d'origine mexicaine. Le projet doit son nom à une traduction du nom de famille de Villalobos (littéralement, "la maison des loups" en espagnol).
Son premier album, Fold In The Wind est une collection de chansons dont l'évidence mélodique et la beauté nue va frapper les esprits.
Enregistrées à Portland (Oregon) avec le producteur John Askew (The Dodos, Peter Broderick, Alela Diane) en une quinzaine de jours éparpillés sur deux années, elles témoignent d'une sensibilité à fleur de peau, incarnée par un chant délicat et des arrangements discrets mais sublimes qui rappellent Elliott Smith, Sufjan Stevens ou encore Beach House.
Ces dernières années, Rey a passé du temps sur la route, notamment en première partie d'artistes comme The Tallest Man On Earth, Sharon Van Etten, Damien Jurado, Villagers, Gardens & Villa, The Middle East, Blind Pilot, Fanfarlo and more.
"House Of Wolves est simplement l'une des plus belles révélations de l'année."
// Vincent Théval – Magic
"(…) Sur son berceau, les fées Mazzy Star et Sparklehorse se sont certainement penchées. (…) Fold in the Wind, est éblouissant."
// Johanna Seban – Les Inrocks
"C'est une sorte d'OGM musical, croisement de Low et d'Elliott Smith, à la beauté diaphane si affolante, au dépouillement si radical, à la voix si androgyne, qu'il ne peut qu'arracher des larmes."
// Christian Losson – Next Libération